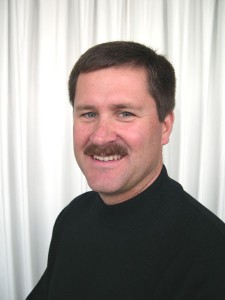 Dave DuBois
With over 20 years in learn to swim, Dave has experienced all aspects of the industry from teaching, to management, to large scale systems development. However, he always considers himself a teacher at heart.
After 15 years with the Australian Swim Schools in Orange County, California, Dave established Water Works, the only full time learn to swim focused consultancy in the world. Over an 8 year period, Dave provided services to leading swim schools and swimming organisations around the world. These services included program evaluation, curriculum development, training process and systems development, keynote presentations and on site training delivery.
While the majority of Dave's customers were in the United States, Australia and New Zealand, there were also long term relationships with client's in Scandinavia (Sweden, Norway, Finland, Denmark), Mexico and Singapore. This diverse international experience has provided a unique understanding of the world wide learn to swim environment and market and added to his evolving archive of learn to swim solutions which he brings to each project.
Dave's degree in Visual Communications has provided unique perspectives on the marketing and commercial side of the business, while also giving him the skills to produce training materials for various projects.
Also involved with the NSSA since its inception in the late 80's (now known as the US Swim School Association) he assisted in the development of the Infant/Toddler Swimming Course, an education program offered for teachers of infant and preschool aquatics. Through this role Dave helped to promote aquatic education, especially in regard to infant swimming.
Dave also led the initial Swim Tour in 2001 sponsored by Swim Australia and continued as the featured presenter until 2007. This annual national speaking tour offered top quality professional development to swim schools around Australia. The event visited more than 18 cities and had thousands of attendees.
In 2003 Dave was recognised as a Guiding Light by the US Swim School Association, acknowledging his contribution and leadership in the industry. 2004 saw the Australian Swimming Coaches and Teachers Association recognise him as the first overseas recipient of the Meritorious Service to the Teaching of Swimming in Australia.
In January 2008, Dave accepted the role of Head of Learning & Development with Carlile Swimming. The Sydney, Australia based organisation currently operates 12 locations in New South Wales and Victoria, and will be opening a location in Northern Virginia, USA early in 2011.
Dave loves being part of the learn to swim community, working to improve the experience for all those involved. Dave lives in Burleigh Heads on Australia's Gold Coast with his partner Janine.

http://www.carlile.com.au/