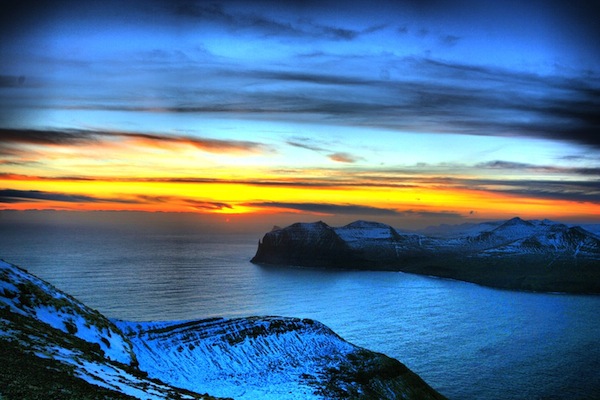 The 11th Nordic Conference in Elementary Swimming Teaching is approching fast. Today February 17 we are 62 days from the start of our Conference. The entry lists are now on 160+ participants, both Faroese and non Faroese. We do have participants on waiting list, as we have filled Hotel Føroyar.
We are now working on the last details to make your stay in the Faroe Islands an Experience of a Life Time!
In view of the overwhelming turnout we've picked an other morning photo by Johnny Thomassen taken from the top of the highest Faroese mountain, Slættaratind 882m.
See the lists with participants here.